It's another rainy windy day in El Chalten, Argentinian Patagonia. The crowd-pulling peaks of Cerro Torre and Fitzroy are hidden by thick cloud. Hikers and climbers pass by the hostel window looking drenched and miserable. Our legs welcome a rest day but cabin fever soon sets in…
What to do? Laundry, journal, trip planning, playing card options all now exhausted. Internet access is patchy as usual, prompting a reflection on our (over?) reliance on internet connections.
On my last big trip in 2008 through South America I relied on internet cafe and hostel computers. WiFi was non-existent. Now it is everywhere. Hostels with £10 dorm beds now have lounges full of people surfing on smartphones, iPads, laptops and even a few MacBook Airs(!)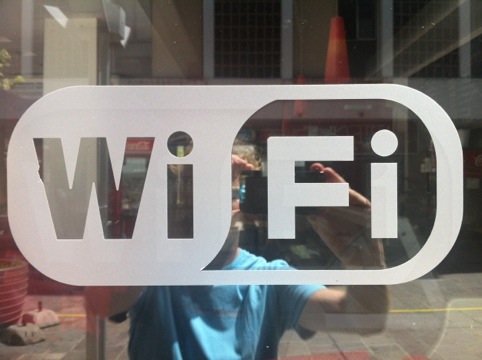 I was looking forward to living without my own laptop but am having second thoughts. Local computers are frequently missing drivers for cameras and memory sticks. Security and viruses are always a concern. Sticky keyboards with dead keys, once a charmingly tolerable reminder of "travelling", are now just getting in the way of communicating that I now take for granted. Signing in and out of every website. Remembering to uncheck the "keep me signed in" button. In Spanish. Waiting for a free computer.
For travelling in Argentina, I would take a small laptop next time. I'll update this post when we've been through Bolivia and Ecuador to see if I feel the same way then.
My iPhone has been a powerful tool so far for booking hostels, messaging home, free VOIP calls, checking weather, banking, using gps to record hikes, sharing pics, updates etc. But today, without WiFi, it is reduced to an iPod. Oh, and a camera.
Is it sad that I'm frustrated by that?