Think about something you've always wanted to add to you life and try it for the next 30 days. ~ Matt Cutts (TED video)
I really recommend the video. It's only 3 minutes long and pretty inspiring and persuasive.
TL-DR: the usual "thought -> action -> habit -> character -> destiny" progression logic. 30 days is apparently long enough to form new habits; be they exercise, diet, a photo a day, write a novel, avoid Facebook, TV, etc.
Something new
Inspired, I thought I'd give it a go. I picked doodling. A bunch of people like Sunni Brown have been championing the learning, creativity, problem-solving and innovation benefits of doodling recently.
So I began drawing. Very simple things and shapes. The sort of thing you can scribble on a whiteboard as a visual aid. Not Turner prize material. Using a free app on the iPad with one-click publishing to a free basic Tumblr site: Dreadful daily doodles
So far so good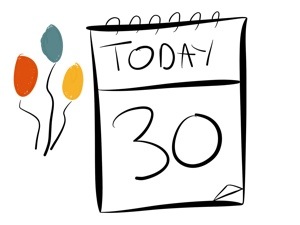 I finished the 30 days and am carrying on with my new habit as I've learnt loads: cats can easily look like rats, dogs are really hard, our brains override what our eyes see with preconceived ideas of what something looks like, outline and shape can imply movement much better than detail, less is more.